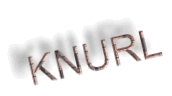 GetTelemetry - A windows program to collect telemetry from Sine Systems RFC-1/B Telemetry Systems.
CVSTrac2Trac - A Borland Delphi 7 program to convert a CVSTrac database to a TRAC database. (SOURCE CODE)
Radio Systems Clock Sync Tool - A windows program to keep the Radio Systems, Inc CT2002 clocks on time.